Hyundai Parts Center
Schedule Service
Hyundai Service Specials
Contact Pugi

Is there anything more dangerous and frustrating than a tire blowout on your way home from work? Replacing the tires on your Hyundai car, crossover, or SUV is a routine maintenance task that should be taken seriously, because worn down tires can compromise your safety on the road.
Unfortunately, tires can be a costly expense, but when drivers in the Downers Grove, IL area visit Pugi Hyundai, they'll gain access to many brands of quality discount tires, no matter what Hyundai model they drive.

Discount Spare, Donut, and Snow Tires Available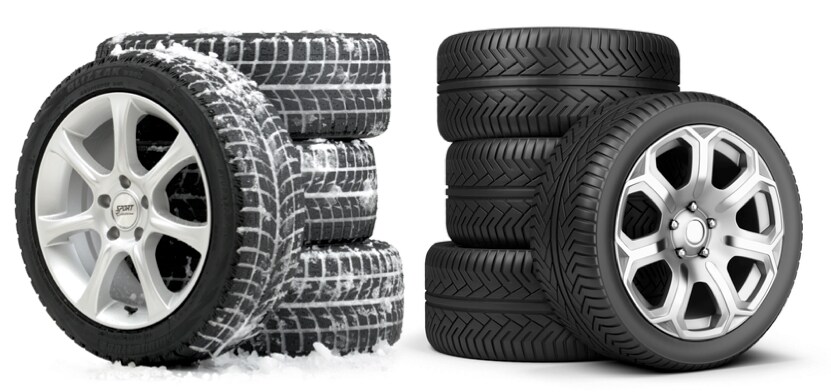 Whether you need to replace your spare tire or equip your Hyundai with a set of snow tires for the winter, you'll find both at great prices at our Hyundai dealership. 
The importance of having a quality spare tire is invaluable; it can save you in a pinch when a tire goes flat and safely get you to your final destination. Purchasing a discount spare or donut tire from our Hyundai dealership will save you money and keep you prepared in case of emergency. 
Wintry Downers Grove, IL area roads will pose much less of a threat to you when you arm your Hyundai with snow tires. Designed to plow through even the snowiest roads, you'll drive with confidence and the satisfaction of saving money when you purchase discount snow tires from Pugi Hyundai.
Tire Size Chart for our Hyundai Vehicles
Every Hyundai model is designed differently, which means each specific vehicles require different size tires. If you're unsure of what tire size your vehicle requires, you can take a look at the number on your current set of tires, refer to your owner's manual, or consult with a tire expert at Pugi Hyundai.
We encourage Downers Grove, IL area drivers to get in touch with our auto service center for more information on discount tires by giving us a call at (630) 964-9500 or filling out our online contact form. You can also set up a service appointment by clicking here.