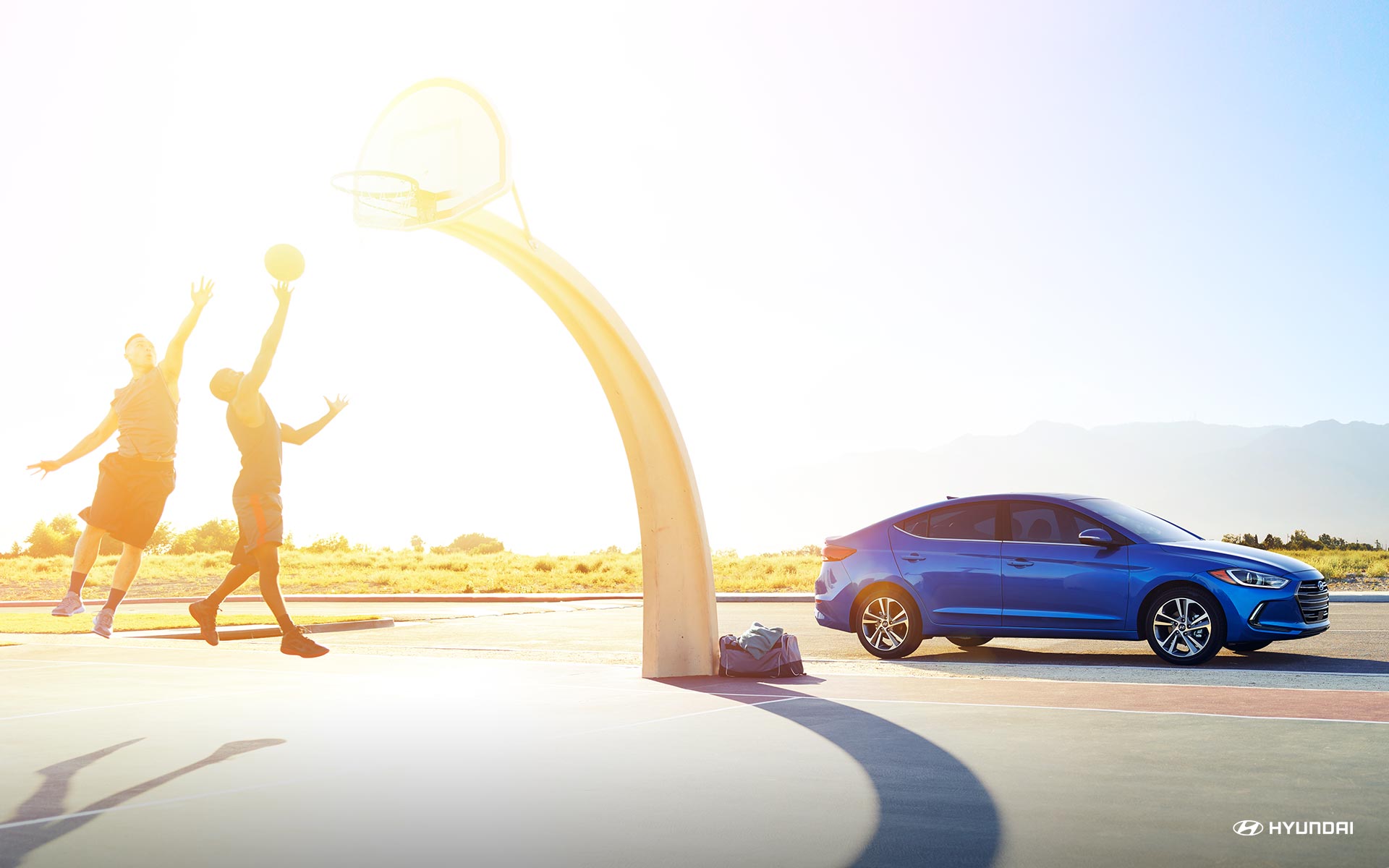 Economical, stylish, functional, this is the season for quality, and with Hyundai's latest 2018 Elantra, quality is exactly what you are going to get. Our friends and family in Willowbrook, IL, will definitely enjoy the fuel economy of this brilliantly designed vehicle. Add to that a few noteworthy updates and comfort levels, you can be sure that you have yourself a winner. Hyundai is a well know trusted establishment, and so is Pugi Hyundai. It would only make sense that we would pioneer this amazing mid-size sedan. Let us take you on a ride that is sure to leave you impressed and wanting more.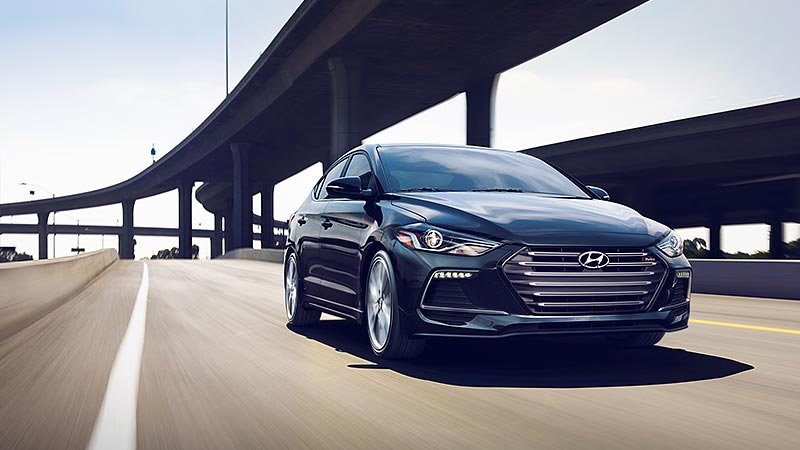 Available Features?   
The 2018 Hyundai Elantra offers great value for money which makes it the perfect choice for this festive season. The base model comes with a LCD 3.5 inch screen, 6 speaker audio system, 15 inch wheels and the seats are upholstered in cloth.
Elantra's SEL model offers even more with the likes of Bluetooth capabilities, cruise control and a touchscreen of 7 inches. The audio system has Apple CarPlay and Android Auto for extra convenient functionality of seamless smartphone integration. The roads are terribly busy this time of year, and not having to take your hands of the steering to operate your smartphone is a bonus. A set of stylish 16 inch rims, supports the 2018 Elantra's 16 inch tires.  
Value Edition, this trim level from Hyundai comes with great comfort features like leather wrapping for the gear knob and steering wheel, heated seats and a sunroof.  
Spacious cargo, now this is something that we definitely need this winter season. Thankfully the 2018 Hyundai Elantra hasn't skimped out on it. The slightly longer wheelbase helps the overall interior size of the cabin. Passengers are comfortably seated in the Elantra and young kids will find the most benefit in the added spaciousness. There are a number of storage areas within the 2018 Elantra which assists greatly on long drives where everyone just has too many items, especially over the holidays. 14.4 cubes is what you can expect of the Elantra and the added benefit of rear seats that split and fold, adds to the incredulous cargo room.
Sharp style, this is what Hyundai has aimed for and successfully achieved with their latest range. Having been built in South Korea, does not mean in any way that Hyundai has not designed their vehicles with the International Markets in mind. The hatchback versions have some updated suspension setups and the interior has been made more spacious.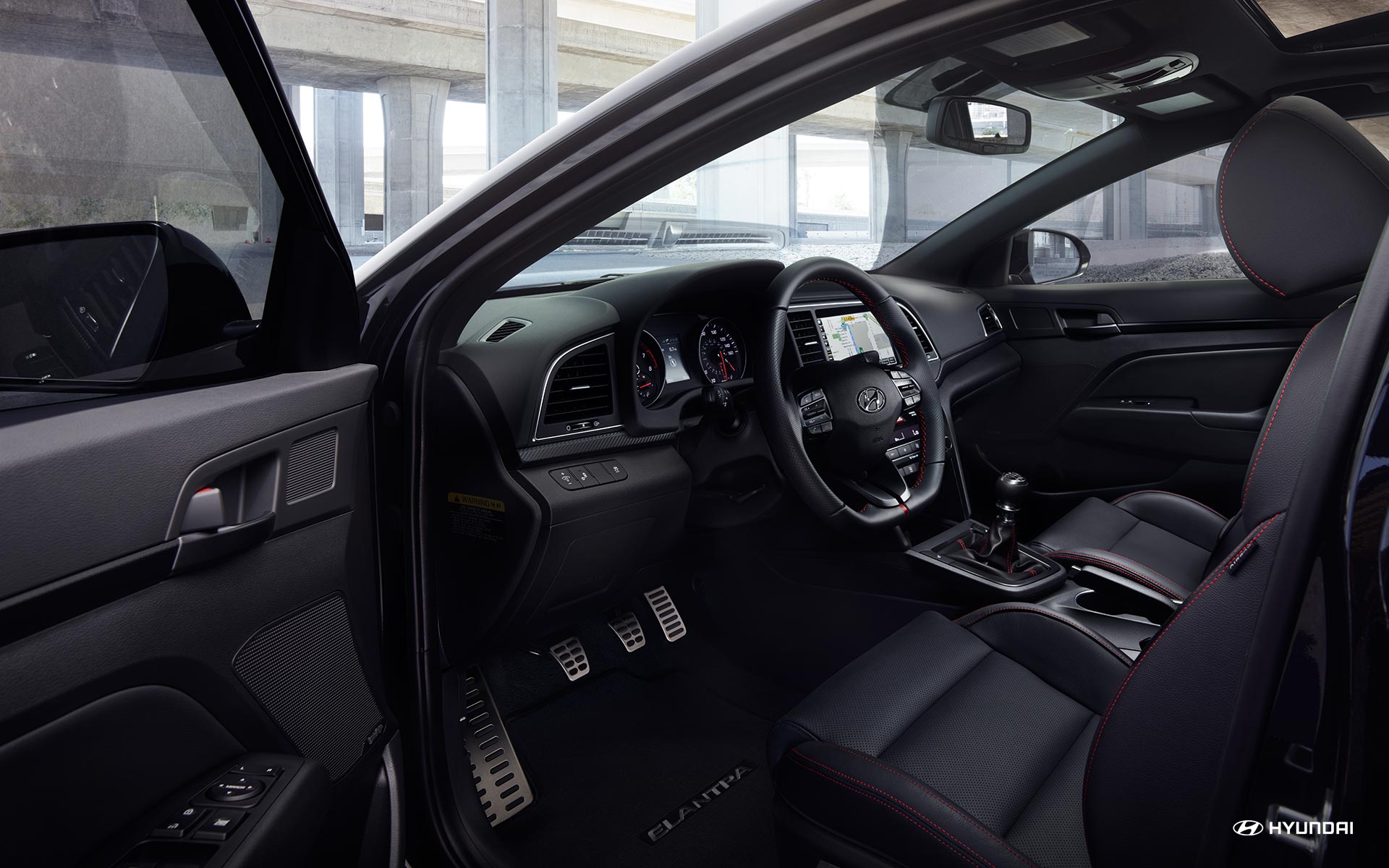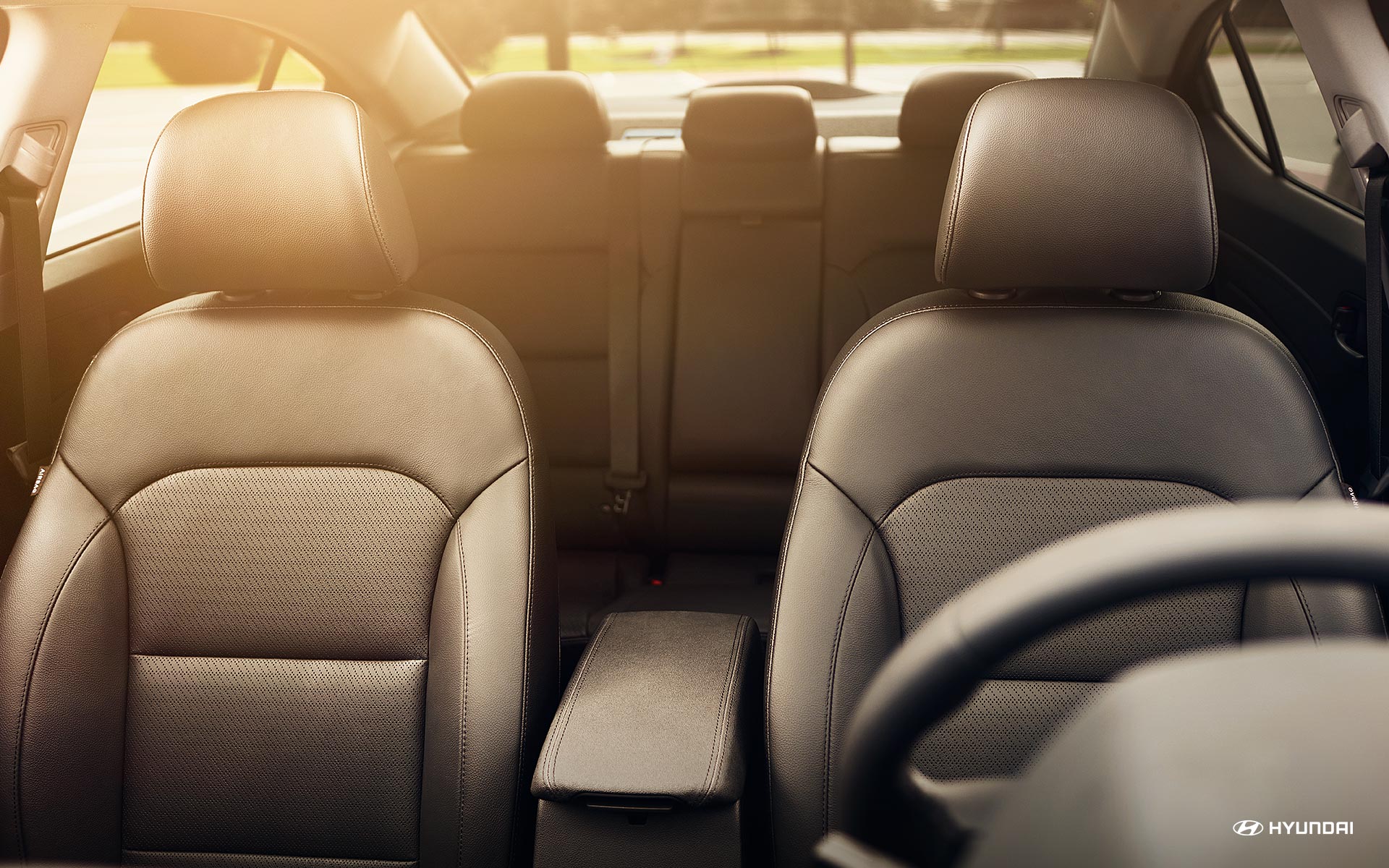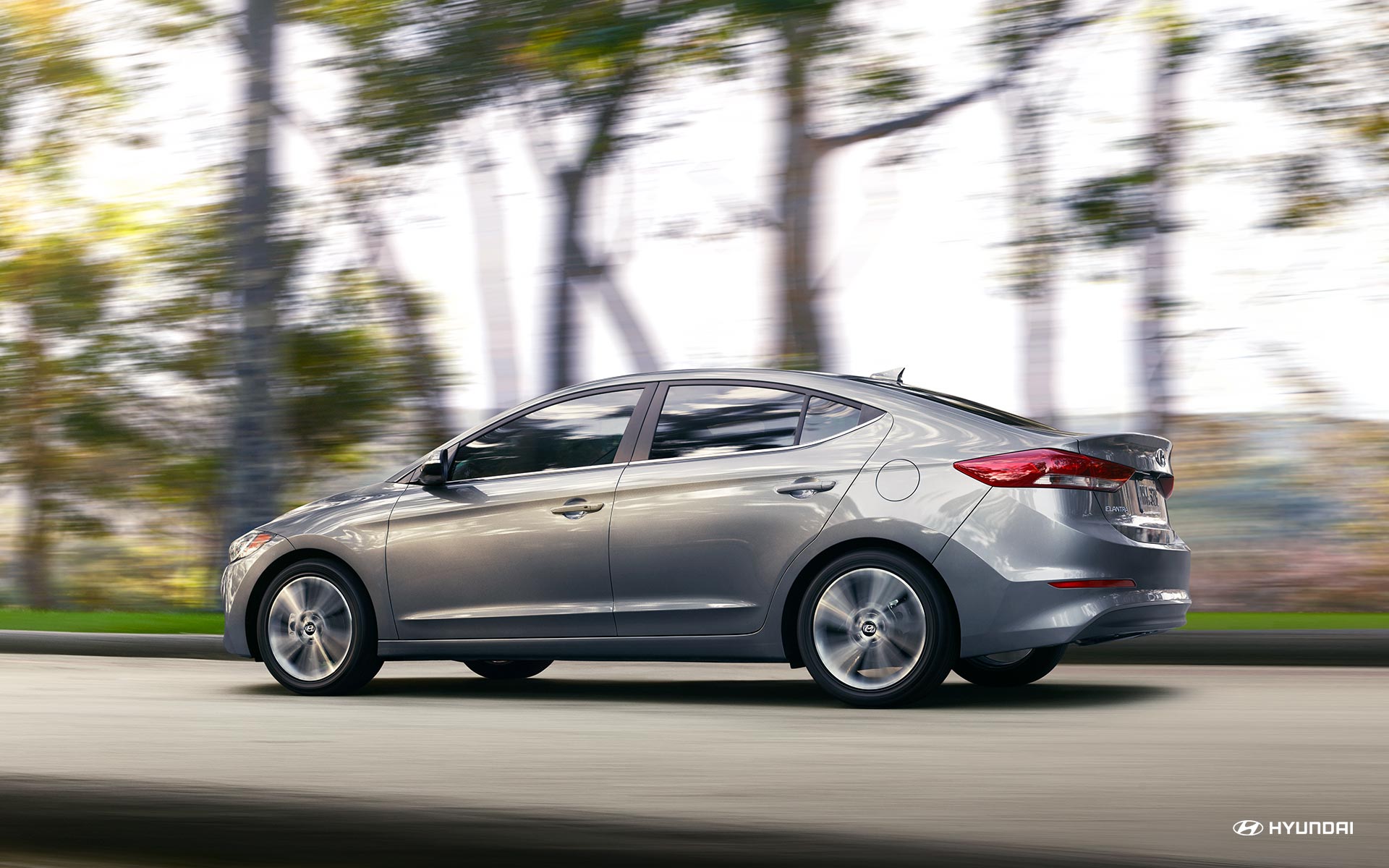 Gas Mileage
The season of giving, requires some savings we would imagine, and the 2018 Hyundai Elantra has you covered with amazing gas mileage. The 2018 Elantra has some pretty inspiring fuel economy ratings on most of their sedans. An automatic 6 speed, inline 4, 2.0 engine comes in with 29 miles to the gallon when driving within city and 38 mpg for highway trips. With a combined total of 32 mpg, the 2.0 2018 Hyundai sedan model is definitely going to save you some much appreciated cash for this time of year.
The SE models have almost similar ratings, and fare slightly better at 29 mpg in city and 38mpg on highway. A combined total of 33 miles to the gallon adds on a gallon of fuel efficiency to the SE trims.
Eco models of the 2018 Elantra have even better ratings on the turbo 4, 1.4 liter engines. This version is rated at 32 mpg when maneuvering through city and 30 mpg when enjoying highway. The combined total is at a very cost effective 35 miles to the gallon.
Sports trim offer 22 mpg in city, 30 mpg on highway and 25 mpg as a combined total.
Automatic transmission hatchbacks come in at 24 mpg for city and 32 mpg for when driving on highway.
Manual transmission sports hatchbacks are rated at 22 mpg in city and 29 mpg on the highway. The combined totals for both models are 27 and 25 miles to the gallon respectively.
Driving Performance
The three engines that the 2018 Hyundai Elantra offers, are as follows:
The base model, houses an inline 4, 2.0 liter engine rated at 147 horsepower, and 162 horsepower on the GT update, with 137 and 150 pounds per foot of torque respectively

A turbo 4, 1.6 liter engine kicks things up a notch with 201 horsepower and 195 pounds per foot of torque.

The 1.4 liter Eco Elantra sedan's engine is powered with a turbo 4
All engines offer great driving performance that is sturdy and delivers responsive feedback. The transmissions deliver efficient changes that are slick, yet adequately add to the powerful drive.
Over 25 years of experience and loyalty to the industry and also to the lovely residents of Willowbrook, IL has cemented us in the hearts of our customers. We have given our best over the years and will do so for a long time to come. Pugi Hyundai takes pride in what we do and in ourselves. We value our name just as much as we value you. This is what pushes us forward in bringing you unparalleled levels of customer service.