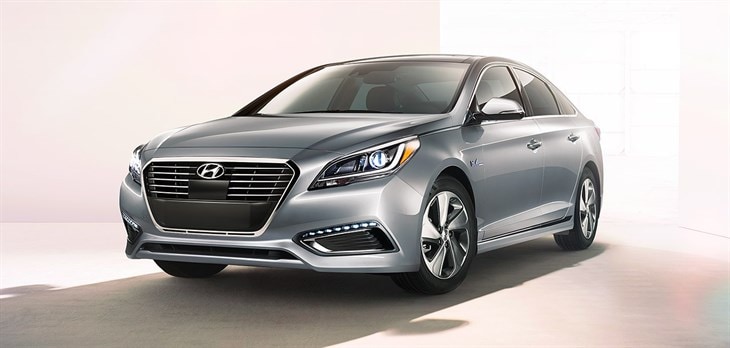 In alignment with Earth Day 2017, Kelley Blue Book released their picks for the most eco-friendly vehicles. Impressively, four Hyundai models topped their list: the Sonata Hybrid, Sonata Plug-in Hybrid, Sonata PHEV, and Ioniq Electric.
The Sonata and Ioniq hybrid models were recognized for driver experience and performance, noting the Sonata's interior and the Ioniq's class-leading efficiency. Additionally, the Sonata PHEV's warranty was commended, as well as the Ioniq's affordability.
Commenting on the fantastic news, Brandon Ramirez, senior group manager, product planning, Hyundai Motor America, had this to say: "Our commitment to the future of eco-friendly driving doesn't mean we're just building a lot of environmentally-friendly cars, but that we make the entire experience of these cars better. From interior comfort to affordability to performance, we look beyond just fuel economy to create an enjoyable ownership experience and smooth the transition into a more ecological way of driving."
If you'd like to get into an eco-friendly Hyundai model, check out the
new vehicle inventory
at our Hyundai dealership in Downers Grove, IL. For more information, please don't hesitate to contact us by calling
(877) 885-5942
.