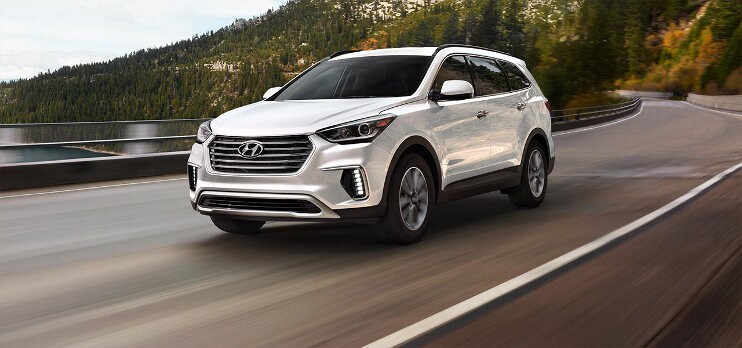 Are you looking to purchase in a pre-owned SUV with the assurance you are getting the best possible value? The 2013-2016 Hyundai Santa Fe has been named best used car for the full-size crossover/SUV segment by CarGurus' first annual Best Used Car Awards.
The winner of the award is determined by late model cars for sale in the United States. The judging criteria includes CarGurus user reviews, professional test-drive reviews, and projected depreciation over a 12-year period. The vehicle with the highest overall score is deemed the winner for the respective category.
Delivering comfort, technology, and cargo room for used-car buyers, the Hyundai Santa Fe is recognized as an excellent choice. Driver satisfaction and long-term value retention are what places the Santa Fe ahead of the competition. Buyers can be assured they are choosing the best possible option with a 2013 to 2016 pre-owned Santa Fe. Whether you are looking for a vehicle for your teenager, or want to trade-in your current ride, the Hyundai Santa Fe is recognized as an excellent value.
Pugi Hyundai in Downers Grove, IL offers a great selection of pre-owned Hyundai Santa Fe models in our inventory. When you see a model that catches your eye, give us a call at (877) 885-5942 to schedule a test drive! The experts at our Hyundai dealership are dedicated to bringing you customer satisfaction each time you visit us.