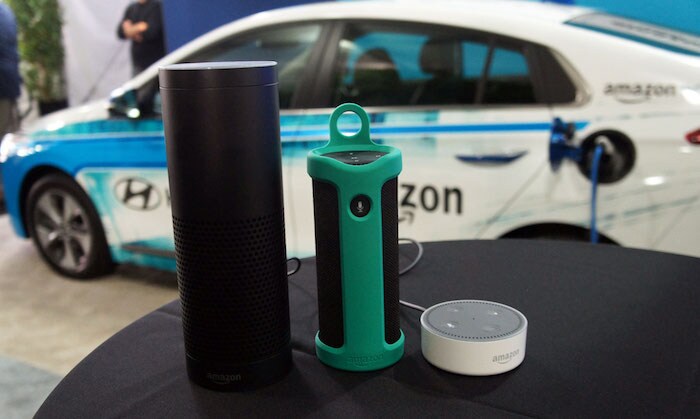 Do you drive a Blue Link-equipped Hyundai sedan, hatchback, hybrid, or SUV? Do you own or plan to purchase an Amazon Echo product? Then you're in luck! Hyundai and Amazon have teamed up to make vehicle start up much easier. The voice-controlled Amazon Echo wireless speaker has added a new skill, and now Hyundai drivers that have the second generation of Blue Link can command their Echo product to start their car remotely, all from the comfort of their own home.

Like any other voice command for the Amazon Echo, users simply have to address it as 'Alexa' and then state the directions. Besides remote start, drivers can also use a few more voice commands to make their lives easier:
Remote start and stop charging of the Hyundai Ioniq Electric, Ioniq Plug-in, and Sonata Plug-in
Remote engine start with climate control across all supported Hyundai models
Remote door lock/unlock across all Hyundai models
Remote horn/lights across all Hyundai models
In order to send commands to your Hyundai vehicle, enable the Blue Link skill in the Alexa app, which is available on iOS, Android, and Fire tablets, and link your existing Blue Link account within the Alexa app.


Are you interested in purchasing or leasing a Blue Link-enabled Hyundai sedan, SUV, hatchback, or hybrid? Check out the
new vehicle inventory
at Pugi Hyundai in Downers Grove, IL. For more information on Blue Link or our inventory,
send us a message online
or call
(877) 885-5942
to speak with a team member directly.