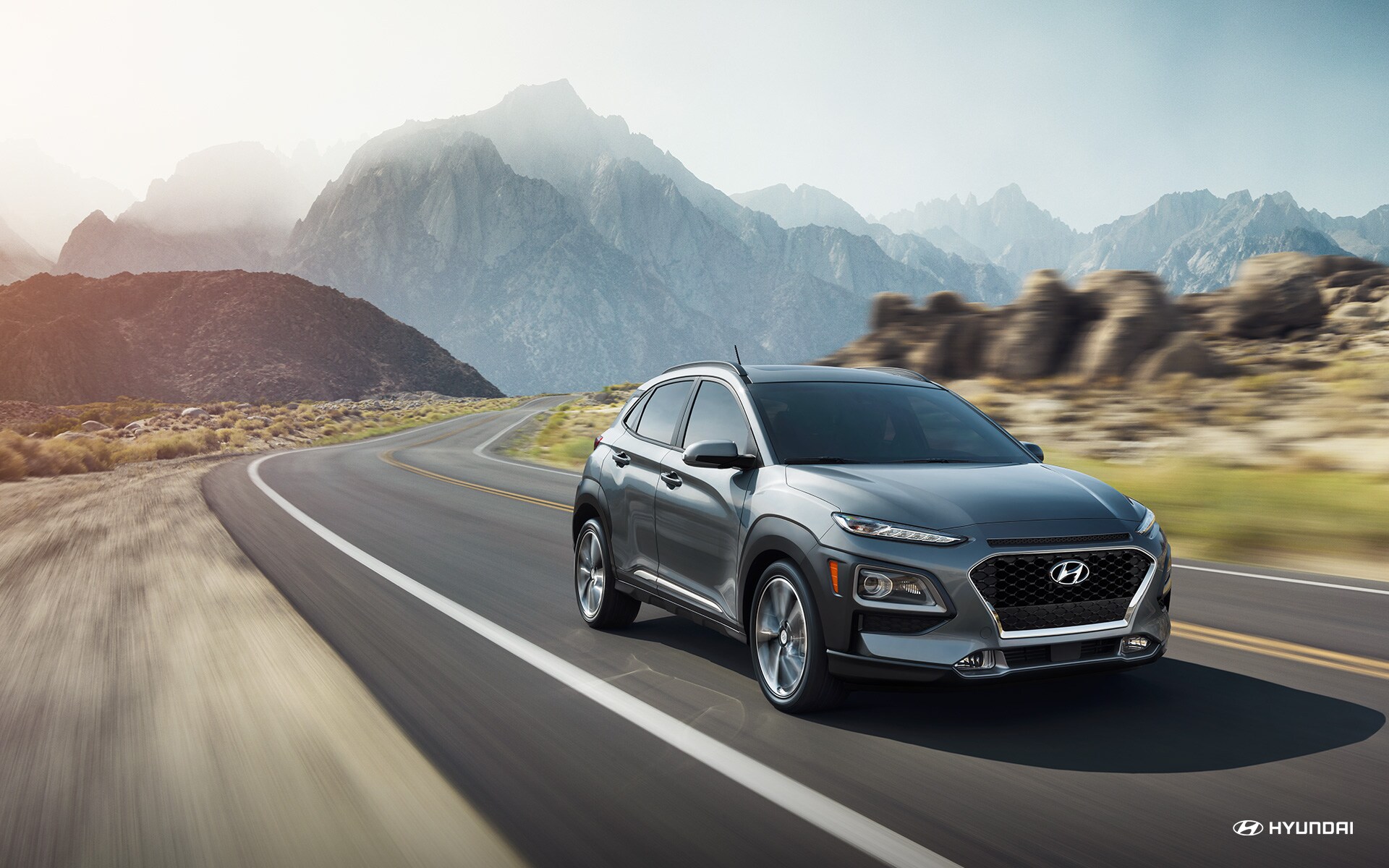 For the 2018 year, Hyundai has introduced an entirely new vehicle to their lineup with the 2018 Hyundai Kona. If you are in the market for a small sized SUV or crossover vehicle, customers in the Elmhurst, IL need to look no further than Pugi Hyundai to see the all new Kona. While the Kona is a small sized SUV, it comfortably seats five passengers, and with the 40-60 split Rear Seat, it is possible to fit all of your cargo needs too for those weekend adventures or shopping trips where you just need a little more space. And the optional sunroof means you can even spend time enjoying the sun or the stars as well. There is a ton of features packed into the Kona, but you do not have to take our word for it. Stop by the Pugi Hyundai showroom and speak with a sales team member to test drive the new 2018 Hyundai Kona for yourself.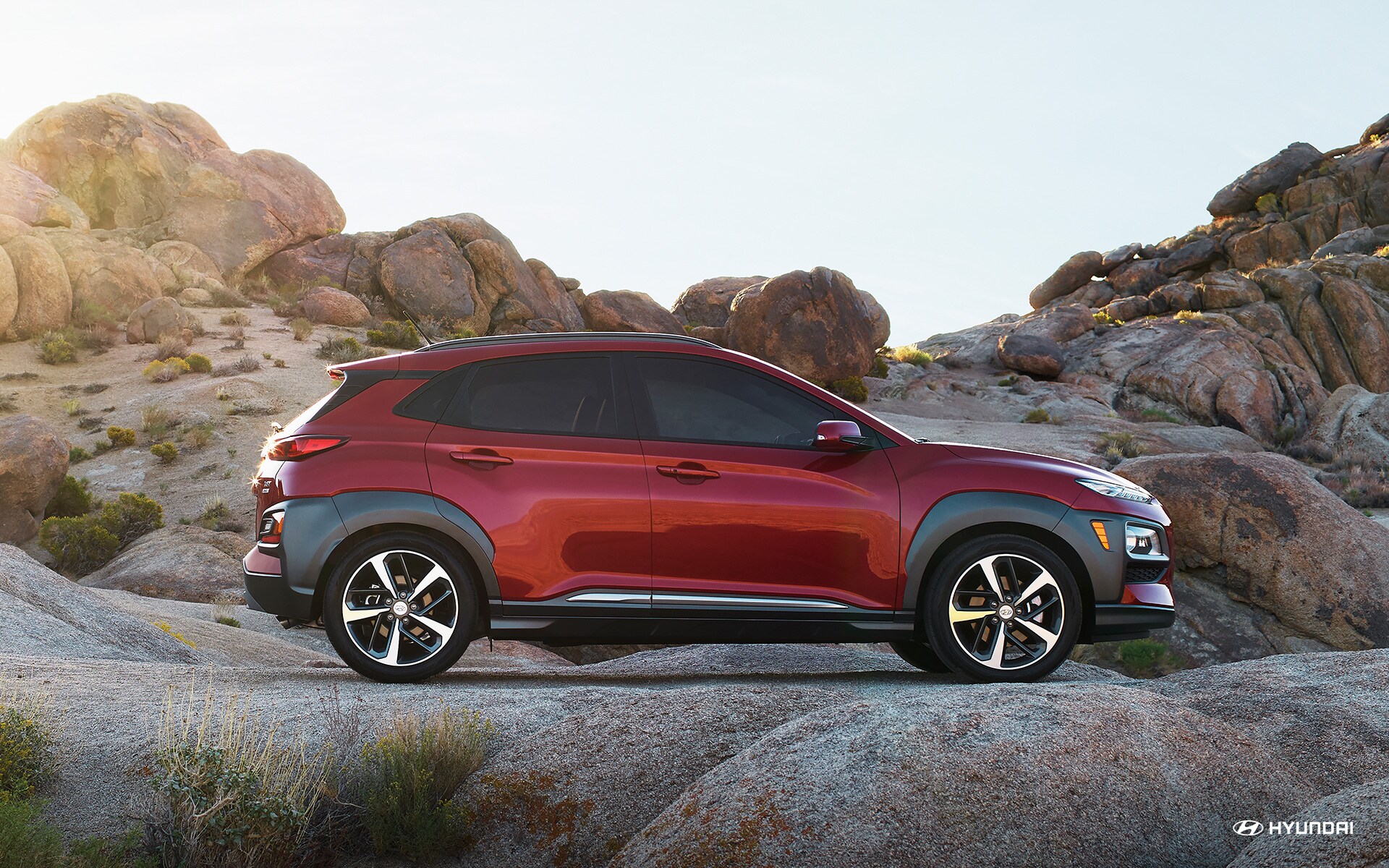 Specials & Pricing
The 2018 Hyundai Kona comes with a 60,000 mile or five year warranty and 100,000 mile of ten year powertrain warranty. Hyundai is confident in the new Kona and wants you to be just as confident, which is why they are offering more of a warranty than any other warranty offered before on similar vehicles. An added bonus is; this warranty comes at no additional cost to you. And do not forget the five year warranty also comes with roadside assistance, including trip assistance, towing, and coverage for a dead battery, flat tire, fuel, or even a lockout. No other company offers you this coverage without an additional cost to you.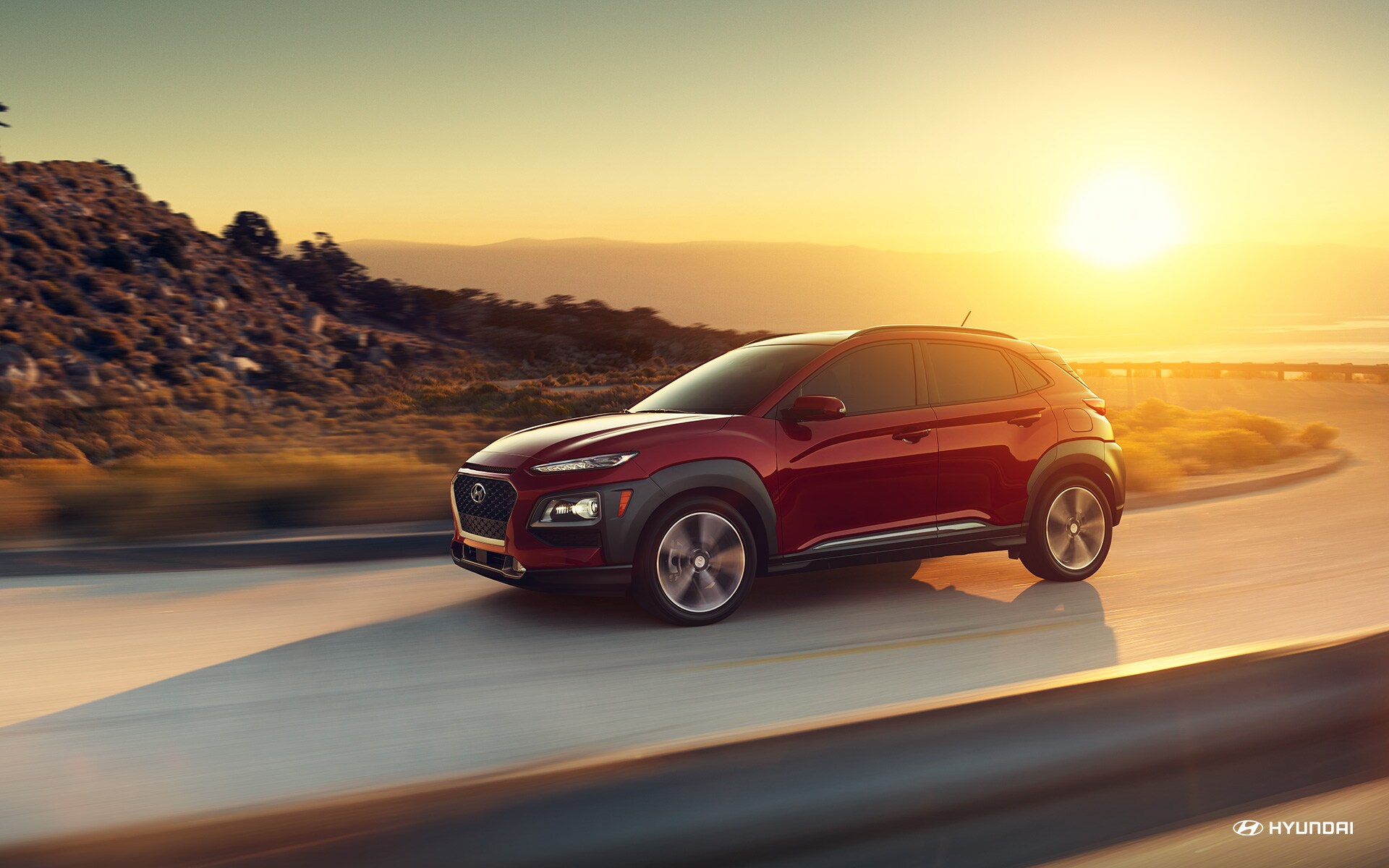 Trims
Everything about the 2018 Hyundai Kona is new, as it is the first time new launching of the vehicle to the public. Like many other Hyundai vehicles, the Kona also offers four different trim options to select from. The basic SE offers an MSRP starting at $19,500 whereas the SEL offers and MSRP starting at $21,150, the Limited offers an MSRP starting at $24,700 and the Ultimate offers an MSRP starting at $27,400. Standard features on the Kona include LED running lights, 16 inch alloy wheels, with the option for 17 and 18 inch wheel upgrades, and heated seats on the SEL, Limited, and Ultimate.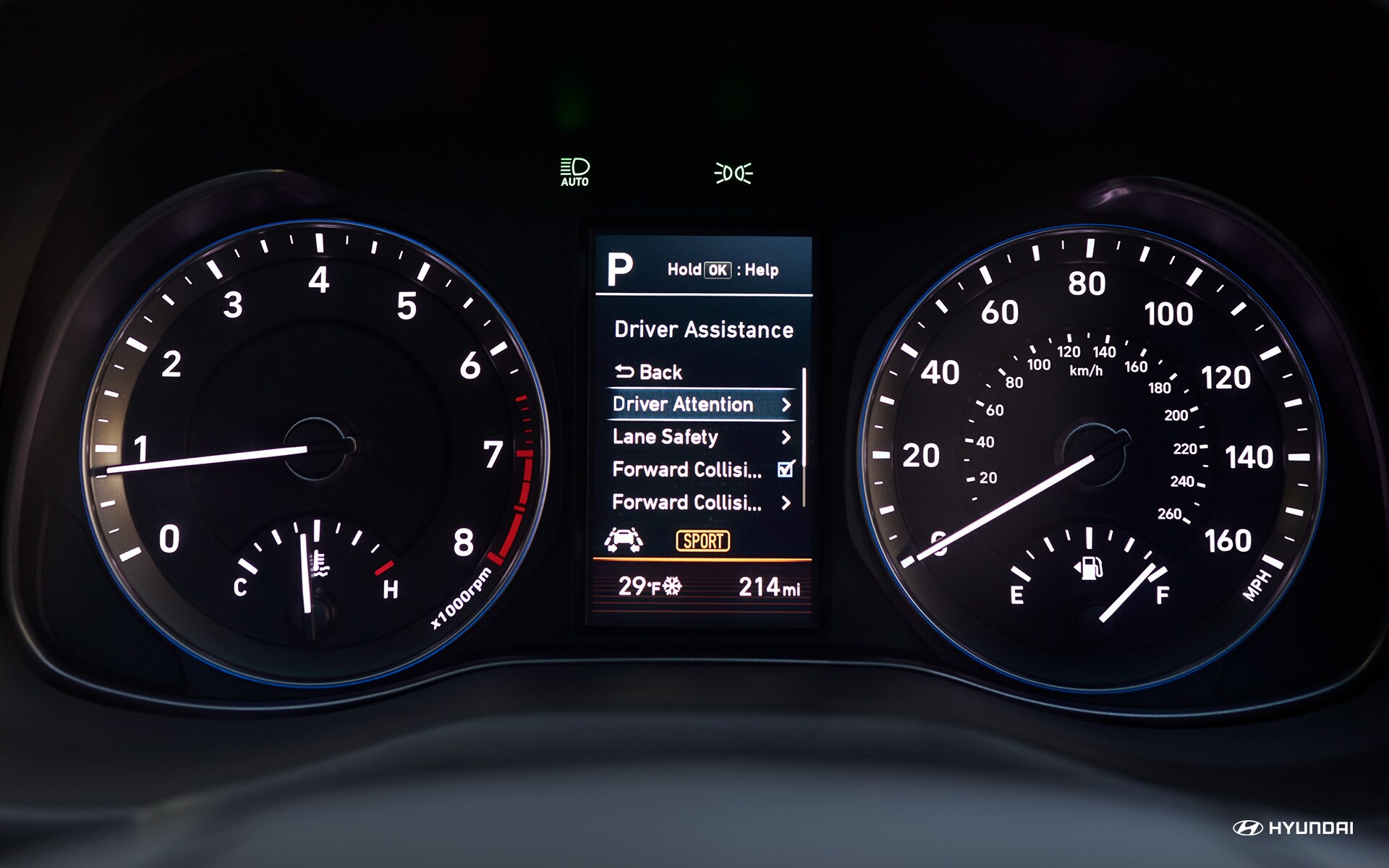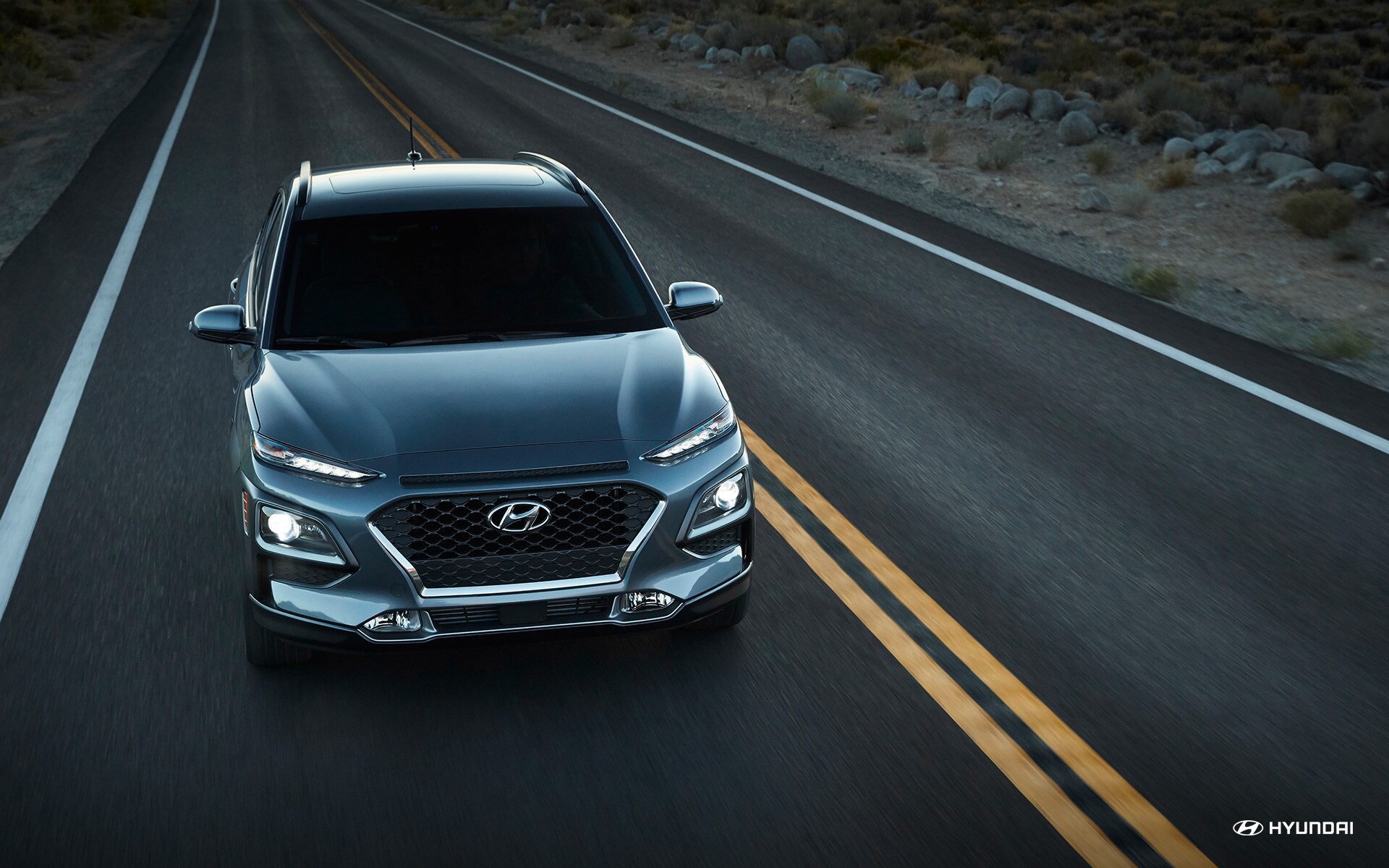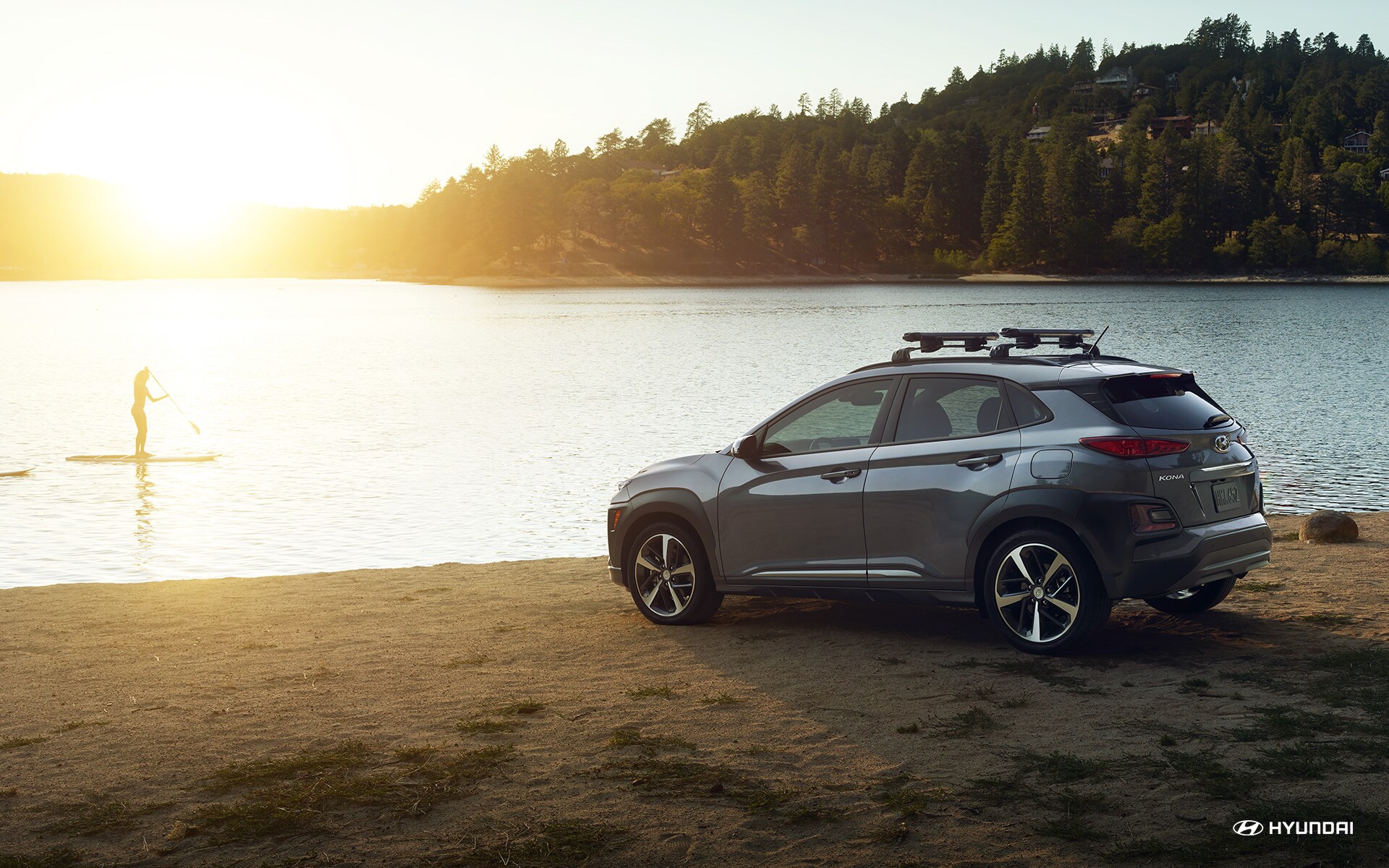 Driving Performance
Hyundai knows driving performance is important to our customers. That is why the Kona is available in front wheel and all wheel drive options depending on the specific needs of the customers. And the SE and SEL both have the same engine, which provides an EPA fuel rating of 27 mpg in the city and 33 on the highway. The engine in the limited and ultimate provide an EPA fuel rating of 28 mpg in the city and 32 on the highway. For those who opt for the 4 cylinder, 1.6L Turbo GDI engine, they will get 175 horsepower and 195 pounds per a foot of torque, and with the 7 speed transmission helps to ensure a smooth ride. And the premium cloth seats with optional leather upgrade ensure comfort for everyone. Other features on the Kona include the same technology features you would expect of a Hyundai vehicle, as well as options for adding a power sunroof, power driver seats, forward collision and pedestrian detection, lane assist technology, and driver attention alerts. All designed with your comfort and safety in mind. For those wanting the most technology, be sure to ask about the possible Tech Package options and additional features on the Kona SEL, including the HD radio with Sirius XM capabilities.    

 

Pugi Hyundai is proud to serve customers in the Elmhurst, IL area. As a locally owned and operated Hyundai dealership, we are able to not only provide the same benefits of other Hyundai promotions and pricing to our customers, but are also able to offer dealer specific promotions and pricing to offer our local customers even greater opportunities for savings on their next vehicle purchase. To begin your next car buying experience, start browsing our online inventory or complete an inquiry online. Or stop by the showroom to speak with a sales team member, and we will be happy to explain any current promotions, finance options, and will tell you about other specials not on our website. And while you are there, ask about test driving the all new 2018 Hyundai Kona, and see what all of the talk is about.